Mrs. Obama looked stunning in her Inaugural Ball gown (designed by the 26-year-old Jason Wu), but when Dr. Biden walked, nay, floated out in her Reem Acra, I just about slid of the couch. She was amazingly gorgeous. I get the impression that Vice President Biden isn't the tightest cannon the White House has ever seen; does he seem goofy to you? He does to me; I described him earlier as similar to "a fun, drunk uncle that makes the young people laugh and adults embarrassed at Thanksgiving." I dug it at first, because Lord knows we can use a VP that makes us smile instead of shudder, but I wonder if he's a bit too goofy?
Either way, he has one pulled-together wife behind him, and hopefully she'll be the steady support that will ground him and his goofy-grinning self when need be.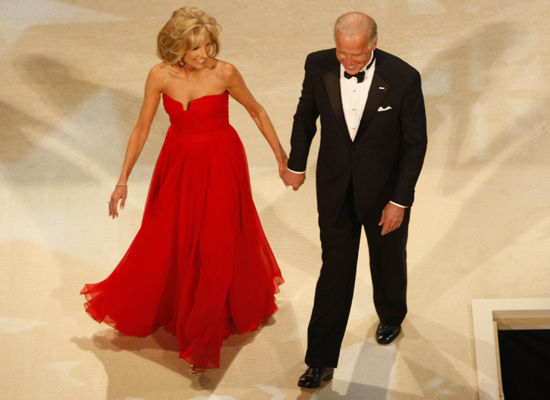 "I may not be able to dance, but I sure like holding her," said the VP. We know, Joe, and we don't blame you.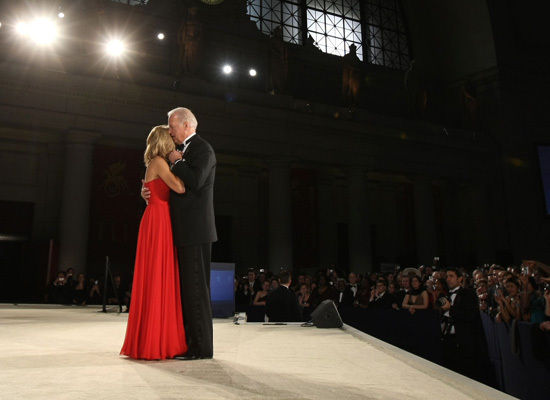 The strappy shoes, dangly earings and barely-there gold bracelet was all the embellishment she opted for, and it was a great move. Cheers to Jill Biden!